This page is awaiting content and will be updated in September 2017.
Welcome to Dragonfly class.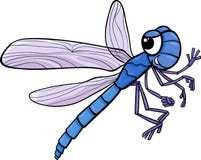 Our teacher is Mrs Ward.
Welcome to our class page. Dragonflies are keen learners and we always try our best! We are looking forward to lots of learning in Year 2!
Topic - Street Detectives!
Our topic this term is Street Detectives. We have been on a local walk through the village. We have been finding geographical features. During this topic we will learn more about our local area. We will be using a compass to give directions,  as well as making our own maps. We will be reading 'The Naughty Bus' and 'The Detective Dog' as our class books.
Science - Animals including humans
We will be learning about how humans and animals grow. We will also be thinking about how food helps our bodies and we will be investigating our favourite type of exercise.
We LOVE reading!
In Dragonfly Class we love listening to stories as well as reading with a friend or to ourselves. Last term we read 'George's Marvellous Medicine', 'Dragon Jelly' and 'Roald Dahl's Revolting Recipes' during our literacy lessons. We also do Guided Reading and visit the school library. We are working on getting the Buster's Book Club trophy!