Welcome to Dragonfly class.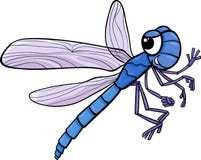 Our teacher is Mrs Ward.
Welcome to our class page. Dragonflies are keen learners and we always try our best! We are looking forward to lots of learning in Year 2!
Topic - The Scented Garden!
Our topic this term is The Scented Garden. We have been on a nature walk around the school. We spotted lots of blossom as well as many daffodils. In the pond we saw frogs, newts and hundreds of tadpoles! We have been writing our own versions of Jack and Beanstalk, where Jack climbs up the beanstalk and finds a beautiful scented garden.  We are reading 'The Giant and the Joneses' as our class reader.
Science - Plants
We will be learning about plants. We have set up some experiments to see what conditions plants need in order to grow strong and healthy. We have also planted cress to create some 'cress heads'.  
We LOVE reading!
In Dragonfly Class we love listening to stories as well as reading with a friend or to ourselves. Last term we read 'Captain Underpants' and 'Jack and the Flumflum tree' as well as writing our own book reviews. We also do Guided Reading and visit the school library. We are working on getting the Buster's Book Club trophy again!