This page is awaiting content and will be updated in September 2017.
Welcome to Dragonfly class.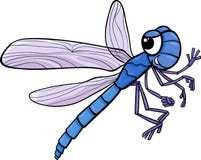 Our teacher is Mrs Ward.
Welcome to our class page. Dragonflies are keen learners and we always try our best! We are looking forward to lots of learning in Year 2!
Topic - Towers, Tunnels and Turrets
Our topic this term is Towers, Tunnels and Turrets. We have been learning about castles through the ages as well as the Channel Tunnel. We have really enjoyed using the building blocks to create different castles and forts.
Science - Materials
We have been learning about different materials. We made a fortress wall and tested which material did the most damage! We found out that plastic was much better than paper! We have also been sorted materials according to their properties.
We LOVE reading!
In Dragonfly Class we love listening to stories as well as reading with a friend or to ourselves. So far we have used 'The Real Story of the Three Little Pigs' as well as 'The Tunnel' as our class books in Literacy. Next week, we will be writing our own tunnel adventure story!