Welcome to Dragonfly class.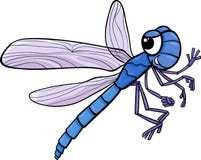 Our teachers are Miss Judge and Miss Almond.
We are lucky enough to have a full-time teaching assistant in class called Mrs Whitehead and we have a teaching assistant who will support us daily in reading, English or Maths called Mrs Pitchacaren. She will also be supporting some children with specific interventions.
Welcome to our class page. Dragonflies are keen learners and we always try our best! We are looking forward to lots of learning in Year 2!
This terms topic: Muck, Mess and Mixtures!
This topic includes lots of Art, creativity and Science!
We will be taking inspiration from well known texts such as "George's Marvellous Medicine" and "The BFG" by Roald Dahl.
We shall also be learning about a range of inspirational artists such as Andy Goldsworthy.
In Science we shall be exploring changes in materials. This will including some cooking, freezing, dissolving and more.... 
We LOVE reading!
In Dragonfly Class we love listening to stories as well as reading with a friend or to ourselves. We will visit the school library on a weekly basis and the children are welcome to change their reading books daily. We also do Guided Reading and have a class text. We all must try to aim for 5 minutes of reading to a parent/ adult daily at home.
 Maths
In Maths we are thinking about two digit numbers. In particular how to partition numbers into tens and ones.
For example;
In the number 32 there are 3 tens and 2 ones.
We would count 10,20,30-31,32.
We call the tens "chips" and the ones "peas"
This helps us when we are adding and subtracting with two digit numbers.
We can add up the chips, then the peas to find our answer.
Science.
In Science we have been combining materials, mixing, melting and making bubbles. We have been concentrating on learning how to observe, record and carry out investigations independently.