We are friendly, kind and always try our best
Mr Cheetham and Mrs Fairhall are our teachers
TERM 3
Dinosaur Planet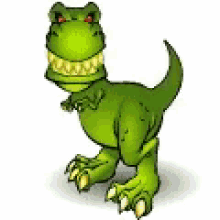 Topic Work
Stomp, crash, RRRAGH! Watch out everyone - the dinosaurs are on the prowl!!
What is your favourite dinosaur?
The Tyrannosaurus Rex? The Brachiosaurus? The Triceratops?
Oh look, there's a Doyouthinkhesawus...YES - RUN!!
We will be learning all about the dinosaurs during this exciting topic
Reading: Children will read with the teacher during Guided -
                Reading in class and practise their phonic skills
                during daily Letters and Sounds lessons.
                Please try to read with your child every day at home.
Literacy: This term we will be: writing dinosaur facts, creating
                dinosaur shape poems and developing our writing
                through different stories.
Maths:    This term we shall be:
                Adding by counting on
                Number bonds to 20
                      Subtraction-not crossing 10 ( 15 - 2 )
                Subtraction- crossing 10     ( 15 - 6 )
                      Place Value to 50
                Multiples of 2, 5, 10
Phonics: During term 3 we will be learning the following
                digraphs: i, igh, i-e, y   oa, ow, o-e, oe
                              oo, ew, u-e, ue    soft c, g, dge
Strange Discovery
Year 1 stumbled across a strange nest containing enormous eggs in the school grounds!
Who do you think they belong to??