Welcome to Dragonfly Class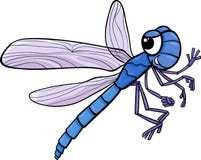 Our teachers are Miss Goulding, Mrs Keeler and Mrs Irle.
Welcome to Term 5
This term our topic is 'Who lives in a home like this?'.
Keep a look out on "Tapestry" for what we get up to this term.
This term our topic is called 'Who lives in a home like this?'.
It is all about animals and their habitats.
Our main text this term is 'The Crow's Tale'. We'll also be writing instructions to make a bird feeder.
In Maths we will be focusing on fractions.
In Science we will be exploring animals and habitats.
In Music this term we are listening to and learning about 'The Carnival of Animals' by the composer Camille Saint-Saens.
In Design and Technology we are creating our own diorama of a habitat (jungle or forest).
This term we are very lucky to have Team Theme teaching us cricket. Make sure to wear your PE kit on a Friday. We also have Forest school on a Tuesday. You need to have both school uniform and a change of clothes.
We LOVE reading!
In Dragonfly Class we love listening to stories as well as reading with a friend or to ourselves. We are really enjoying Book Talk and Wringing Sentences lessons and have learned to discuss and analyse the texts we read. We all must try to aim for 5 minutes of reading to a parent/ adult daily at home.
Please bring your books back to school on a Friday so they can be changed, quarantined over the weekend and returned to you on Monday.
There is a a weekly comprehension uploaded to tapestry which you can choose to do. This will help your child develop their reading comprehension skills.
If you would like help supporting your child with reading, either because they're reluctant or because you are unsure of the best way to move them forward please get in touch with us. It is so important at this stage to foster a love of reading and get the children loving particular authors and we're happy to help.
Helping at home
Maths
Please continue to work on your next timetable wristbands at home and let us know when you are ready to try out for them.
Currently the children should be learning to count in 10's, 2's and 5's.
Next they should be learning the two times tables by rote.
Thirdly they will be working on the ten and five times tables.
Handwriting
Our aim for the children is to get them to be writing in a legible, cursive style. All lower case letters should start on the line with a lead in and end with a controlled flick. The tall letters such as t, l, h, d must be taller than the short letters a, c, e, o. We are happy to offer advice if required.