Welcome to Dragonfly class.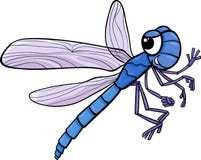 Our teachers are Miss Judge and Miss Almond.
We are lucky enough to have a full-time teaching assistant in class called Mrs Whitehead and we have a teaching assistant who will support us daily in reading, English or Maths called Mrs Pitchacaren. She will also be supporting some children with specific interventions.
Look at our exciting classroom area! 
This term our topic is "Wriggle and Crawl"
We hope to see you at our class assembly on Wednesday 26th June to tell you more....
However we have already had a week learning about bees...
We are now looking into worm fact files. We are going to make mini beast hotels this week.
And we have been undertaking daily nature walks to compare and contrast the different species found in the different weathers and habitats around the school.
On July 2nd we shall we undertaking a school trip to a local park and pond area to extend our thinking about habitats further.
We LOVE reading!
In Dragonfly Class we love listening to stories as well as reading with a friend or to ourselves. We will visit the school library on a weekly basis and the children are welcome to change their reading books daily. We also do Guided Reading and have a class text. We all must try to aim for 5 minutes of reading to a parent/ adult daily at home.
Last term and this term we are looking for recommendations to share with our friends. Dragonflies are fantastic readers but it's not always easy to know what to read. Children are welcome to share their recommendations for others to look at on our interactive display.
If you would like help supporting your child with reading, either because they're reluctant or because you are unsure of suitable texts (or indeed anything else) please get in touch with us. It is so important at this stage to foster a love of reading and get them into series of books or loving particular authors we'd love to help.
 Maths
Please continue to work on your next timetable wristbands at home and let us know when you are ready to try out for them. 
Handwriting
By now the children should be writing in a legible, cursive style. If you would like any advice on supporting your child towards their next handwriting badge we are happy to help. We shall be really working on handwriting style in Term 6.