Welcome to Dragonfly Class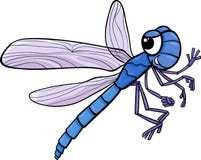 Our teachers are Miss Judge and Mrs Ward.
Welcome to Term 5
This term our topic is called Greenfingers.
We hope you have all received your packs now for Term 5 home learning over the next few weeks. If you haven't they are uploaded on the website or a paper copy can be obtained by ringing the school office.
We hope you enjoy lots of the activities we have chosen for you.
Keep a look out on "Tapestry" as we will continue to be uploading stories, Maths and fun activities linked to our topic.
We will be checking tapestry from our homes regularly and we would be happy to see all your at home learning and interact with you on there over the forthcoming days.
We miss you already- see you soon
Mrs Ward and Miss Judge
This term our topic is called RED ALERT.
It is all about Endangered Species.
Our texts will in include riddles, "The Journey Home", 'There's an orang utan in my bedroom", "The Hunter", "Somebody swallowed Stanley" and "Duffy's Lucky Escape."
In Maths we will be focusing on halving and doubling numbers, 3d shapes and calculating.
In Science we will be exploring animals and habitats.
This term we are lucky enough to have Mrs Wilmott working with us every Monday to teach us music.
We LOVE reading!
In Dragonfly Class we love listening to stories as well as reading with a friend or to ourselves. We will visit the school library on a weekly basis (Tuesdays) and the children are welcome to change their reading books daily. We also do Guided Reading and have a class text. We all must try to aim for 5 minutes of reading to a parent/ adult daily at home.
If you would like help supporting your child with reading, either because they're reluctant or because you are unsure of the best way to move them forward please get in touch with us. It is so important at this stage to foster a love of reading and get the children loving particular authors and we're happy to help.
How you can help at home.....
Maths
Please continue to work on your next timetable wristbands at home and let us know when you are ready to try out for them.
Currently the children should be learning to count in 10's, 2's and 5's.
Next they should be learning the two times tables by rote.
Thirdly they will be working on the ten and five times tables.
Handwriting
Our aim for the children is to get them to be writing in a legible, cursive style. All lower case letters should start on the line with a lead in and end with a controlled flick. We are happy to offer advice if required.